Sterling Silver Moonstone Necklace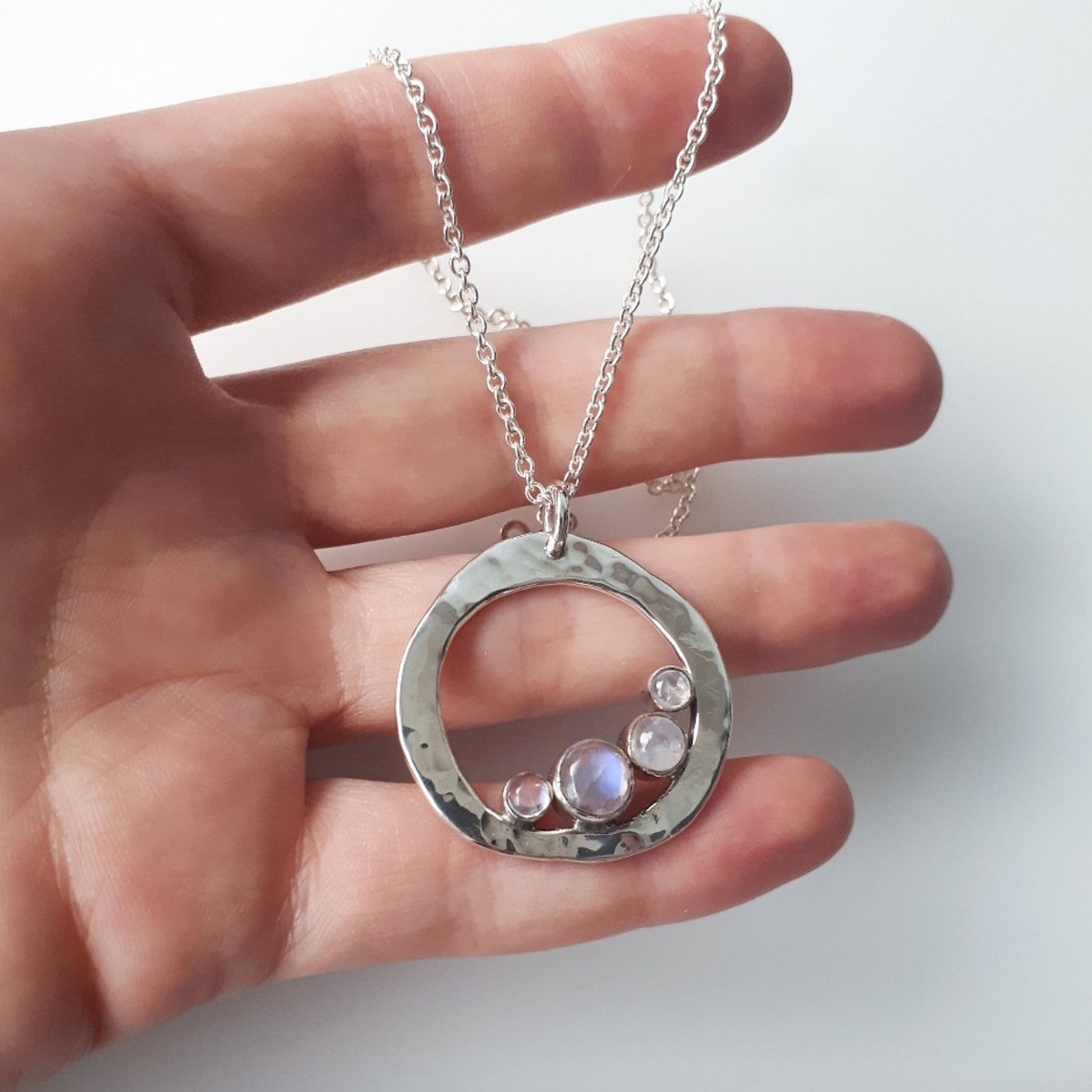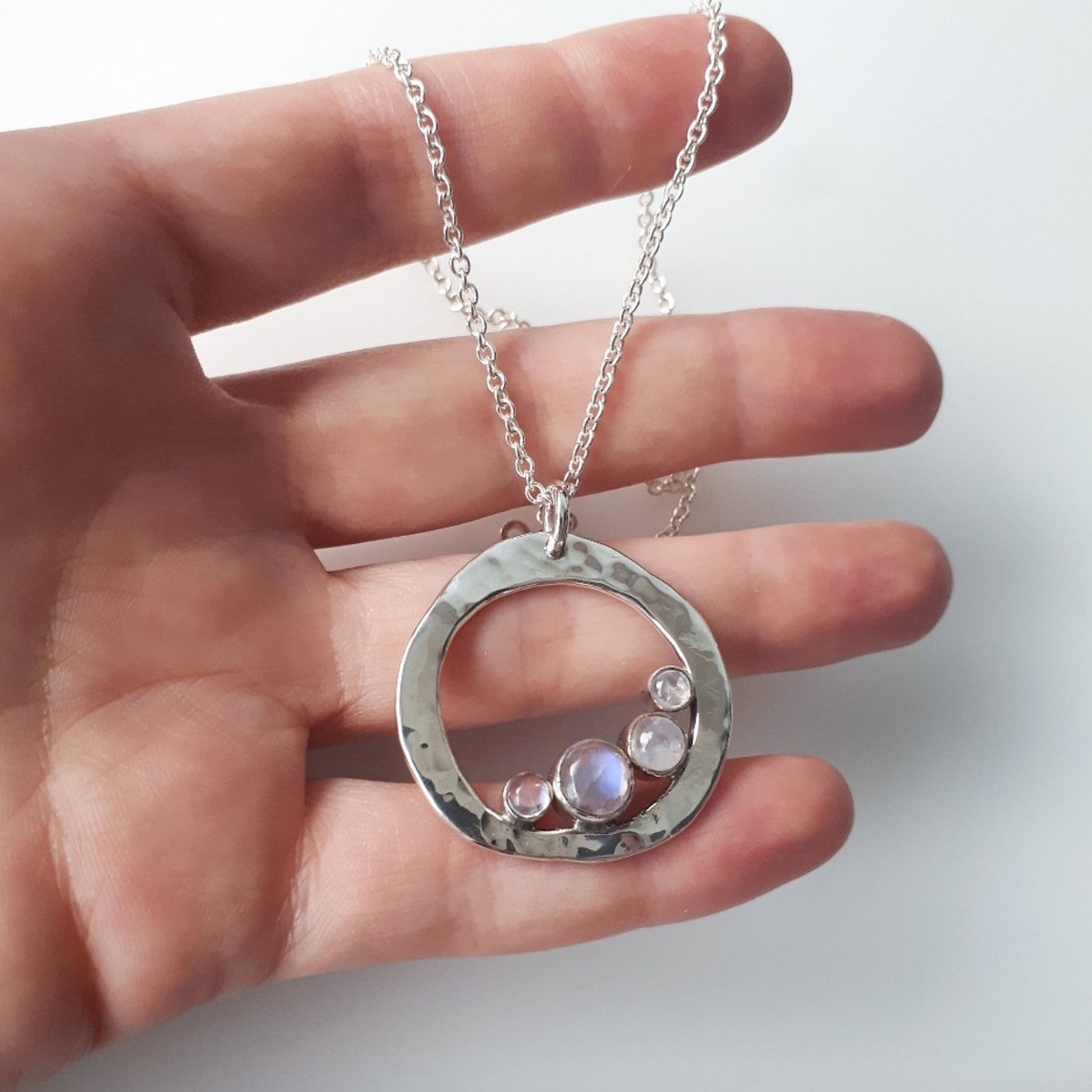 sold out
Sterling Silver Moonstone Necklace
This water-inspired hammered sterling silver necklace with moonstones was inspired by rainy west coast days and rain-splattered windows that blur that outside world in a kaleidoscope of colours.
Pendant measures 1.25 inches and 18" sterling silver chain included. FREE SHIPPING
Moonstone is known as a "new beginning" stone that helps guide you in the right direction and help balance you when necessary.