Knobby Rectangle Amber Ring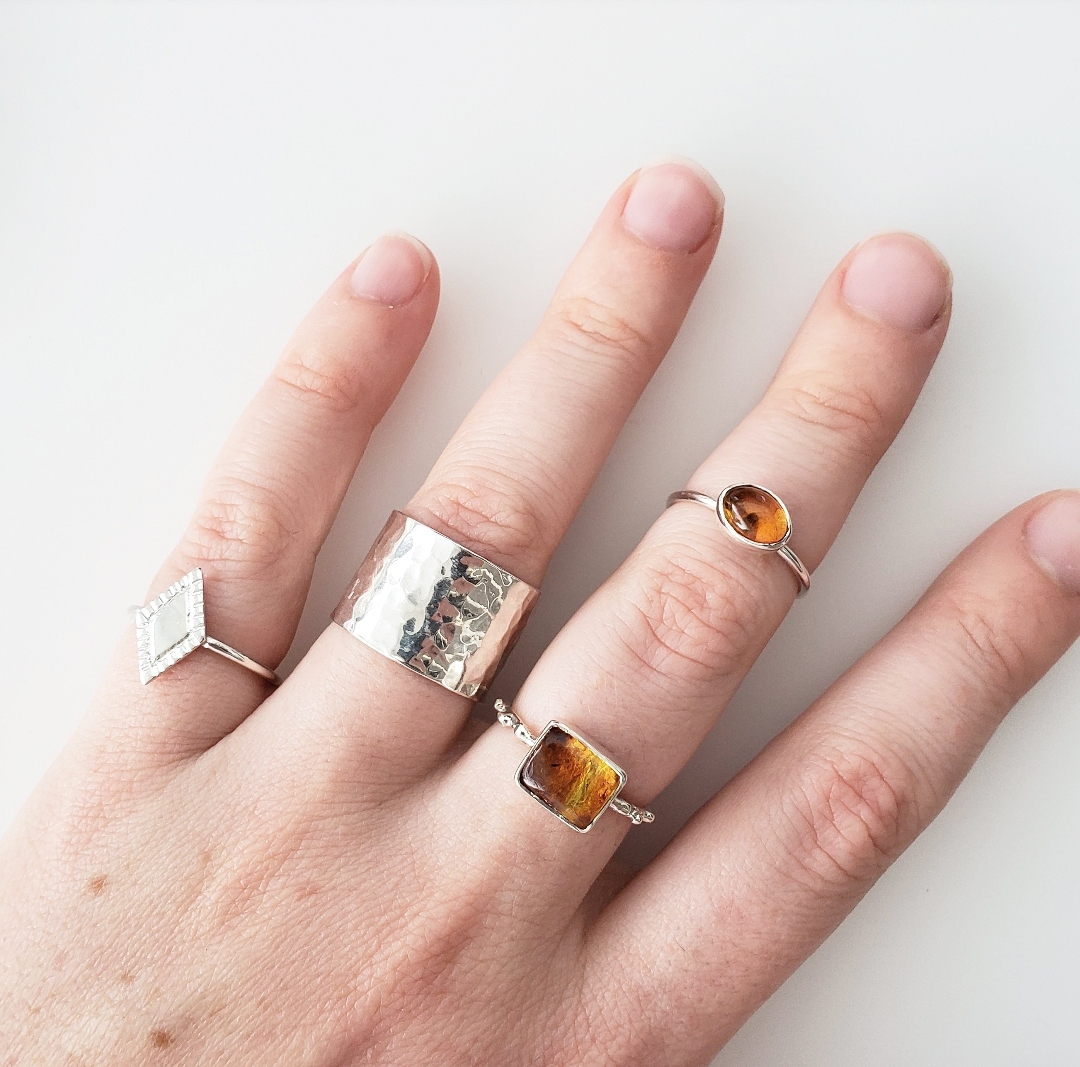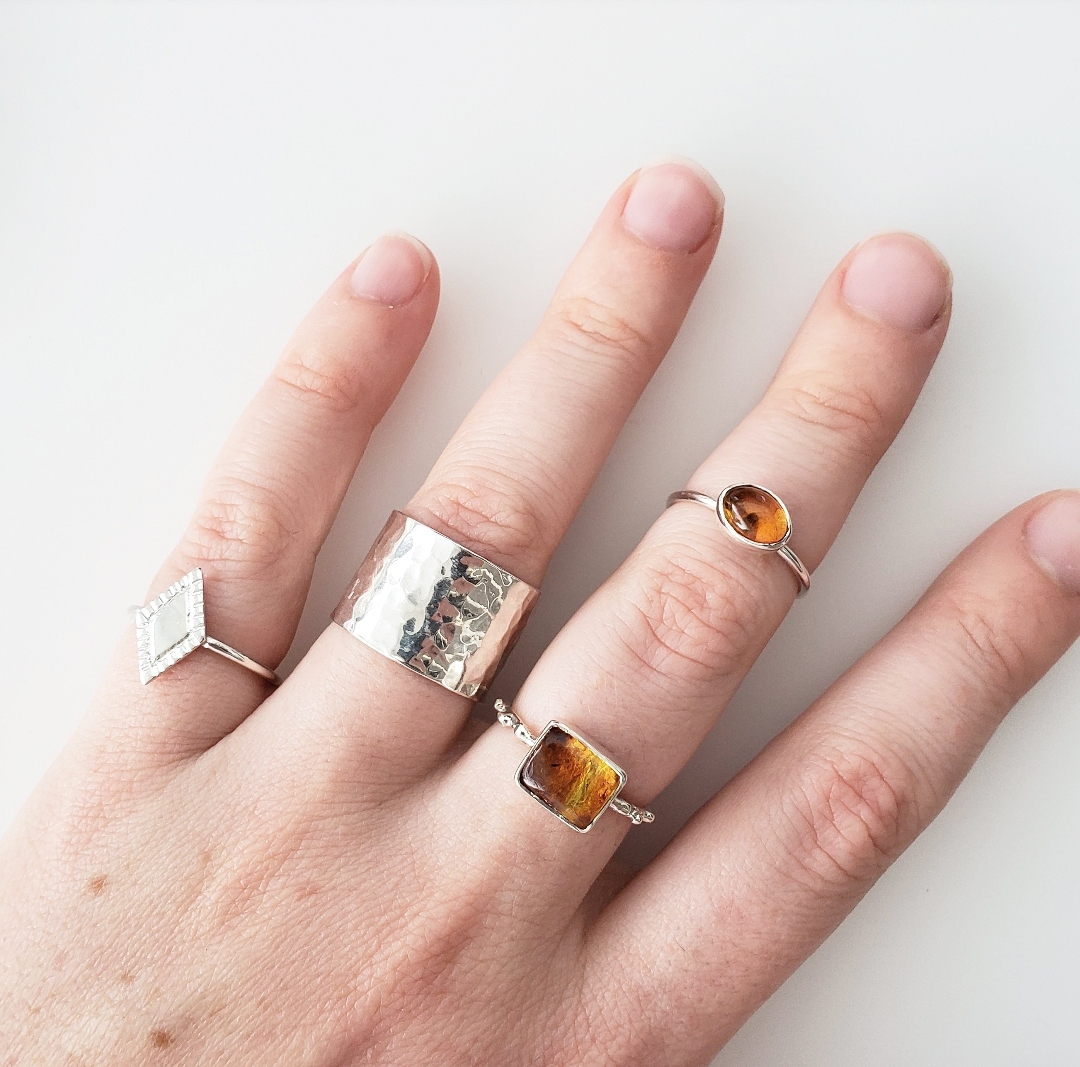 Knobby Rectangle Amber Ring
This sterling silver ring features an 7X9mm amber. Size 8
Sap-filled tree branches inspired the knobby design of the band.
Amber belongs to a small class of organic gems, neither a crystal nor a mineral, but a biological product of nature, a protective resin that oozed from living trees in dense, prehistoric forests and fossilized over millions of years.
Amber is a natural purifier of mind and body, it also absorbs negative or stagnant energies and transforming them into clear, positive energy.
FREE SHIPPING